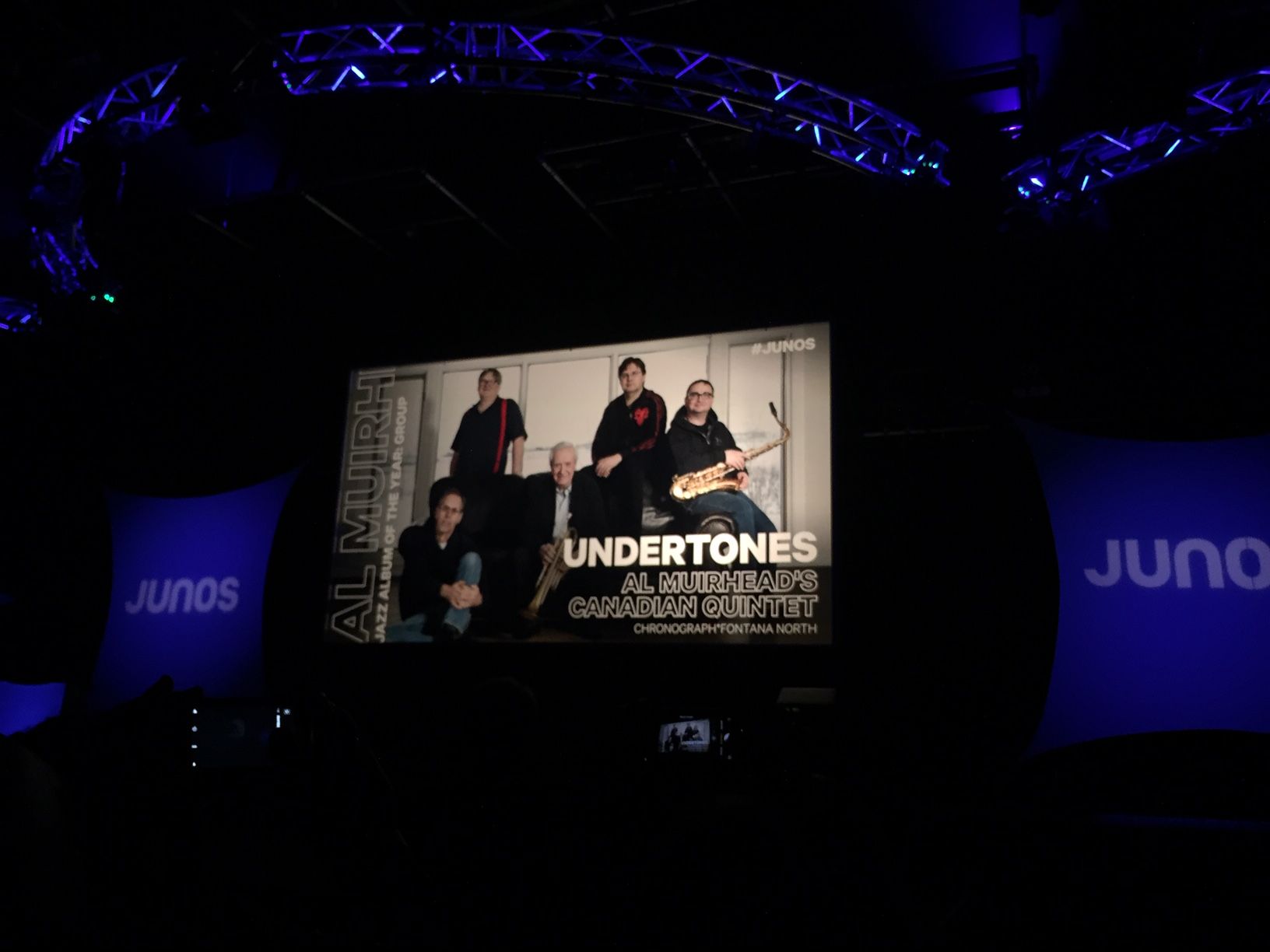 Just found out that my Canadian Quintet with Kelly Jefferson (sax), Reg Schwager (guitar), Neil Swainson (bass) and Ted Warren (drums) have been nominated for our recent album Undertones in the 'Group' category.
It's quite an honour to be nominated again for a JUNO. There are so many great musicians in our country, and to be honoured beside them, makes me realise that this can happen to any of us, at any time, at any age. 
We live in, I believe, the greatest country in the world. Thank you Canada for all you are doing, and for all that you have done for our musical community. 
A special thank you to Kodi and Stephanie Hutchinson from Chronograph Records, for all your hard work, dedication and love in all of my musical endeavors
https://junoawards.ca/2020-juno-award-nominees/.